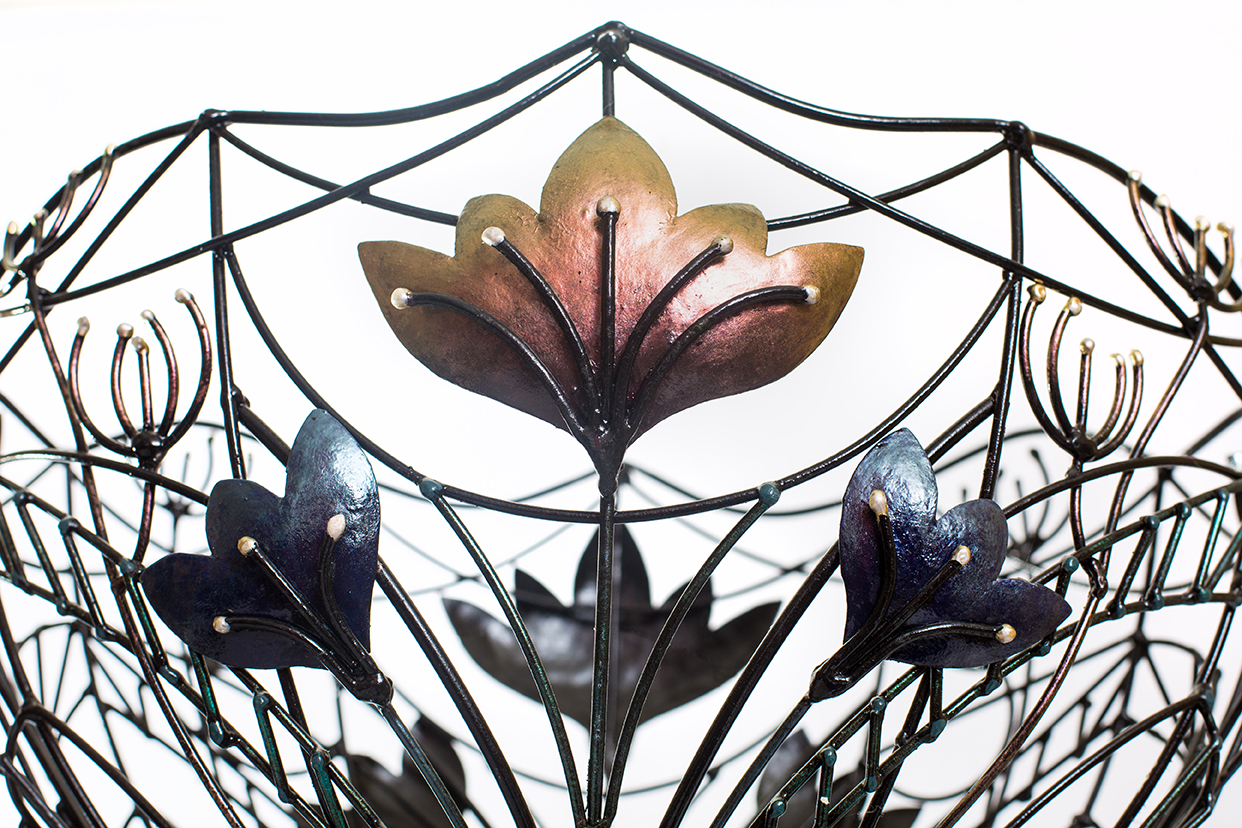 Enter the close air darkness and the deep paradise of sun-streaked woods.
An elegantly tired vehicle … a tincture transport slips along a well-worn path.
What is the contents of her basket?
Flasks of Full Moonbeam water, Musky Magic lip balm, Sultry fungus-scented teas?
Sometimes she's a bit of a witch, delivering her Red Riding Hood mystery,
Peddling wares underneath the crushed blue velvet of an equinox sky.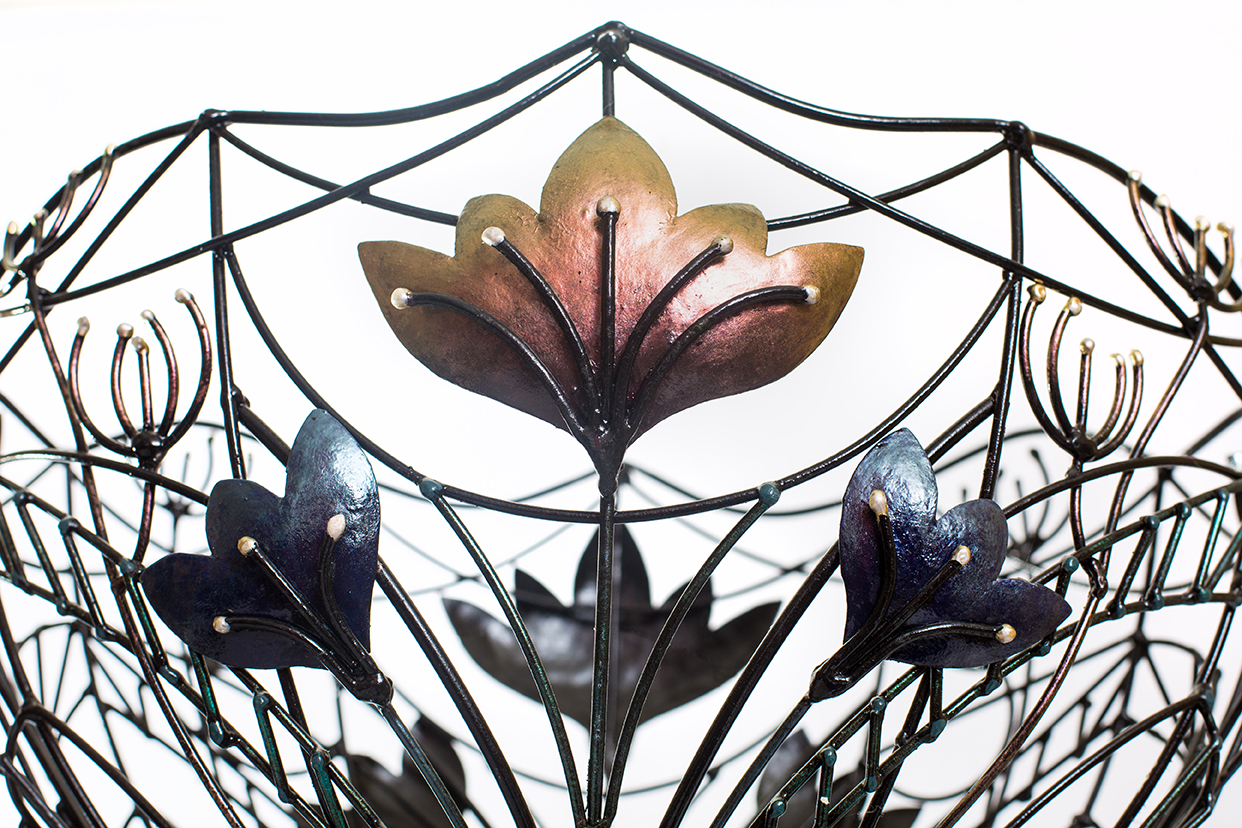 1950's Macleod Hiawatha, refinished fenders with paint and wax pigment. Basket and hood ornament; found mild steel lamp shade, shaped and welded mild steel 1/8" wire, 1/4" hot rolled round and 20 gauge sheet metal hand painted with nail polish.
Entire Bike 4' high x 5' long
2015
Photo: Lee Orr